New Florida Campaign To Increase Awareness Of Hit And Run Crashes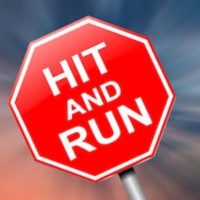 When motorists get their driver's license, they take written and behind-the-wheel tests to ensure they know the rules of the road. They know that all drivers who are involved in crashes need to stop at the accident scene to exchange information and provide medical care to injured victims.
However, not everyone follows the rules. Drivers speed and run stop signs. They may crash into other vehicles and flee the accident scene.
Hit and run crashes are a huge issue in many states, and Florida is no exception. On average, 103,000 of these accidents happen every year. Statistics show that close to 25% of all crashes in the state are hit and runs.
Law enforcement officials and traffic safety agencies are fed up. On February 1, the Florida Department of Highway Safety and Motor Vehicles (FLHSMV) launched its "Stay at the Scene" campaign for February, which is Hit and Run Awareness Month.
In 2022, there were almost 105,000 hit and run crashes in Florida. More than one thousand of these crashes caused serious injuries, with 266 crashes resulting in fatalities. The good news is that these numbers were better than 2021. In 2022, there were almost 110,000 hit and run accidents. These crashes caused more than 1,100 serious injuries and 305 deaths.
Hit and run accidents also affect those not in vehicles. In 2022, 144 pedestrians were killed in hit and run crashes, while 50 bicyclists were fatalities in these accidents. There are several things that cyclists can do to make sure cars see them. They can use special hand signals, wear bright colors, and have lights installed on their bikes rather than riding with just reflectors. Pedestrians can also wear bright colors and carry a flashlight with them to make them more visible to others, especially at night.
Drivers need to remember to stop when they are involved in an accident. They may be scared to do so because they are afraid of getting in trouble. However, they will get into even more trouble by not stopping.
There are huge consequences for fleeing the accident scene. If there's just property damage, the crime is charged as second-degree misdemeanor, with possible penalties including a fine and jail time. If someone is injured in a hit and run crash, the charge is elevated to a second-degree or third-degree felony. The motorist's license will be revoked, plus they face hefty fines and prison time. If a driver kills someone and flees the accident scene, it becomes a first-degree felony. For the punishment, they will spend at least four years in prison and could be fined as much as $10,000.
Contact a Personal Injury Attorney Today
Hit and run accidents are a serious issue. Every driver should stop after being involved in a crash, but that does not always happen.
You may have questions about what happens after a hit and run crash, especially if you or a passenger was seriously injured. A Tampa car accident attorney from Moore Law can help you explore all possible avenues for compensation. To schedule a free consultation, call 813-510-5400 or fill out the online form.
Source:
fox13news.com/news/stay-at-the-scene-campaign-launched-in-florida-to-bring-awareness-to-hit-and-run-crashes