Should You Get Motorcycle Insurance In Florida?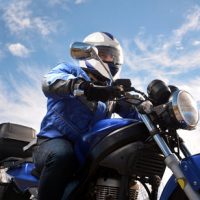 When you drive a car, you need insurance to protect yourself. But when it comes to riding a motorcycle, Florida is the only state that does not require insurance. Riders do not have to purchase insurance nor do they have to show proof of insurance in order to register their motorcycle.
But does that mean that you should ride a motorcycle without insurance? Probably not. Without insurance, you have no financial protection in the event of a motorcycle crash. While Florida is a no-fault state, that does not apply to motorcycles. So if someone else does cause your crash, you will have to pursue a claim with their insurance company—and that's if they even have insurance. Approximately 20% of drivers in Florida are uninsured.
It's also important to know that insurance provides protection. If you are considered at fault for an accident, you will be responsible for all damages to the other party. If you do not have liability coverage, at the minimum, at the time of an accident, you will need to pay for the damages out of pocket. If you fail to do so, you could face penalties such as suspension of driving privileges and registration. The injured party could also file a civil lawsuit against you for damages.
While motorcycle insurance can be costly, it is well worth it if you ride your motorcycle often. Even if you are a careful rider, an accident can still occur at any time. Here are some benefits of having motorcycle insurance.
Reasons to Get Insurance
Motorcycle insurance can provide coverage in the following ways:
At a minimum, you should have liability insurance, even though it is not required in Florida. If you are liable for an accident, this coverage pays for property damage, medical expenses, and other bills. There are different levels of coverage, so get a policy that fits your needs.
Uninsured/Underinsured motorist coverage. If you are injured by a driver who has no insurance or not enough insurance, this coverage pays for injury, medical bills, and other damages sustained by you.
Personal injury protection. This coverage goes beyond medical expenses and can help pay for lost wages, child care, and other related expenses.
Collision insurance. This coverage will cover damage to your motorcycle if it is involved in an accident.
Comprehensive insurance. This provides coverage when your motorcycle is damaged by something other than a collision, such as a storm, fire, or theft.
Roadside assistance. If you break down while riding your motorcycle, roadside assistance will help you get back on the road again. It covers dead batteries, flat tires, mechanical breakdowns, and fuel delivery. It also covers towing to a local repair shop.
Contact a Personal Injury Lawyer Today
While motorcycle insurance is not required in Florida, it's always good to have a policy in place for peace of mind. If you do end up in a motorcycle accident, insurance will cover property damage, medical expenses, and more.
Injured in a motorcycle accident? You are likely dealing with a lot of damages. The Tampa motorcycle accident lawyer at Moore Law can help you get the best outcome. Schedule a free consultation by filling out the online form or calling our office at 813-510-5400.
Resource:
valuepenguin.com/do-you-need-motorcycle-insurance