Man Killed In Accident At Construction Site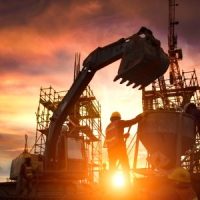 Construction sites are necessary to erect homes and other buildings, but the truth of the matter is that they are generally unsafe. Tractors are common on these sites and while many drivers are skilled and properly trained, unexpected conditions can occur, such as hitting a ditch.
This was what recently happened in St. Johns County. A man was killed while operating an excavator at a construction site in the Silverleaf community. The fatal accident occurred on the morning of July 21 on Courtney Vista Drive.
A 35-year-old man from Jacksonville was operating an excavator when he hit a ditch. He was ejected and then run over by the excavator. The excavator continued on until it hit a tree. The man was found unconscious. He later died from his injuries at the accident scene.
The St. Johns Sheriff's Office Major Crimes Unit arrived at the scene and continued the investigation. The Occupational Safety and Health Administration (OSHA) also opened an investigation. The incident appears to be an accident, and no criminal charges are expected to be filed.
The contracting company, J.B. Coxwell, had two OSHA reports last year. The company expressed its condolences over the tragic accident.
SilverLeaf is a development that will include housing, a hospital, and office and retail space. More than 10,000 homes are expected to be built. It is scheduled to be completed in 2047.
Causes of Construction Accidents
Construction accidents are often caused by these four main reasons:
Hundreds of construction workers are killed in falls every year. Falls can happen when scaffolding is improperly guarded or constructed, ladders are too short or defective, there are trip hazards of roofs, rain causes slip hazards, and there are unmarked trenches or excavation sites.
Getting struck by an object. Workers can get hit by falling tools, building materials, or even machinery, causing serious injuries.
For non-electrical workers, the leading cause of death by electrocution is contact with an underground or overhead power line. For electrical workers, the leading cause of electrocution death is direct contact with a power source, live equipment, or wiring such as a circuit breaker or light fixture.
Caught in or between a machine. This category includes trench cave-ins, being pulled into machinery, and being compressed between moving objects.
Construction accidents can also be caused by the following:
Tripping hazards from debris
Missing guards or protections on power tools
Unsafe property conditions
Unsafe equipment
Lack of fall protection for workers on elevated structures
Lack of protection to protect workers on the ground from falling objects
Lack of safety precautions when working near power lines
Lack of protection for workers in trenches
Contact a Personal Injury Attorney Today
Construction sites have many dangers. Machinery, tools, materials, electricity, and other elements can cause serious injuries and even fatalities, as seen in this case.
A Tampa construction accident attorney from Moore Law can assess your case and determine liability, as many entities can be held liable for your injuries. Get started with a free consultation. Fill out the online form or call our office at 813-510-5400.
Source:
news4jax.com/news/local/2022/07/25/jacksonville-man-identified-as-victim-in-deadly-construction-accident-in-st-johns-county-development/