1 Killed, 1 Injured in Ferry Crash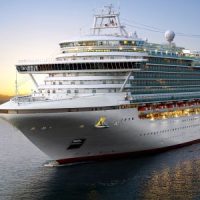 Boat crashes do not happen as often as car accidents. With so much open water, colliding with a boat or other object is not something that happens every day. However, when these accidents do occur, they can be deadly.
Sadly, this was recently the case in the Port of Miami. A boat crashed into the Fisher Island Ferry, killing one person and injuring another. The fatal boat crash occurred on the morning of June 25.
It is believed that the two men aboard a pleasure boat were not paying attention when their boat collided with the ferry near Miami Beach. Salvage crews surfaced a 32-foot-boat that sank after colliding with the ferry. A 27-year-old man from Cutler Bay. A 29-year-old man from Hialeah was hospitalized in serious condition.
In the early morning hours, the U.S. Coast Guard told Miami Fire Rescue that a boat hit the ferry in the channel. The Hialeah man was pulled out of the water by ferry workers and was taken to Jackson Memorial Hospital's Ryder Trauma Center. The man told rescue workers that his friend was still missing. The Miami Fire Rescue dive team was able to find the man, but he was already dead by that time.
The accident and subsequent cleanup was an inconvenience for thousands of people. It delayed travel plans for tens of thousands of people for nearly a day. More than 15,000 passengers were ready to board three cruise ships that had planned to dock at the port at 8 a.m. that morning. Instead, these ships were left idling off the coast.
Many passengers were frustrated. They had been on their feet in line for hours as their boarding times got delayed for hour after hour. Cruise ship passengers were left with no recourse.
The Port of Miami did not reopen until 6 p.m. that evening, leaving passengers stuck outside in the heat with no food or water. Some people waited nine hours to get off their cruise ships. The Carnival Celebration, Norwegian Cruise Line Escape, and MSC Seascape ships were all delayed. Many passengers were left without a flight home. They had to get a hotel and reschedule flights.
The delays threatened a wave of missed flights at Miami International Airport. The airport was notified of the situation at the Port of Miami. Fortunately, the airlines decided to waive all rebooking fees for cruise passengers impacted by the situation.
Contact a Personal Injury Attorney Today
Boating accidents can lead to injuries and fatalities. Make sure you are compensated for the operator's negligence.
A Tampa cruise ship accident attorney from Moore Law can assist you with the nuances of filing a claim against a cruise ship. Schedule a free consultation by calling 813-510-5400 or filling out the online form.
Source:
nbcmiami.com/news/local/were-stuck-passengers-react-after-port-of-miami-closed-due-to-deadly-fisher-island-ferry-boat-crash/3060404/