Driver Survives Amtrak Train Crash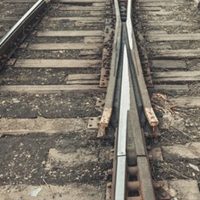 When you think of a train crash, you may imagine extensive damage and fatalities. A recent Amtrak train crash in Florida involving a passenger vehicle did result in extensive damage to the car. The good news is that the driver was not killed or even seriously injured.
The accident happened on the afternoon of June 12 at Burnham Circle and Old Lake Alfred Road in Auburndale. The driver, an unidentified man, claimed that he did not see the train coming when the train suddenly collided with his vehicle. The man, who had recently gotten new glasses, was blindsided by the train.
While the vehicle was severely damaged, the man was not injured in the accident. He was assessed by Polk Fire Rescue and he refused medical treatment.
There were 122 passengers aboard the Amtrak train, but none were injured. The train was traveling from New York to Miami at the time of the crash. Amtrak is working with law enforcement to investigate the accident.
Train Accident Injuries
The man in this case was lucky to not be injured. When a train collides with a person or another vehicle, there are often catastrophic injuries or fatalities involved. That's because trains are large, heavy vehicles that travel at high speeds. Some trains may go at speeds exceeding 100 miles per hour. Some may have multiple cars. In any case, trains cannot stop quickly to avoid an accident.
Some common train accident injuries include:
Brain injuries. A person may suffer a wide range of head and brain injuries, including mild concussions, open head wounds, and traumatic brain injuries. Severe brain injuries can cause significant damage to a person's overall health and daily life.
The impact of a train crash can cause a person to suffer fractures and even crushed bones. These injuries can take a long time to heal.
The impact of a train crash can also cause limbs, such as arms and legs, to be amputated.
Spinal cord injuries. The spinal cord can also be damaged in a train accident, causing injuries such as nerve damage and paralysis. One or more portions of a person's body can be affected, causing paraplegia or quadriplegia. Multiple surgeries and extensive rehabilitation may be required.
Severe burns. A train crash can cause fires, leading to burns. These burns can cause physical issues such as scarring and disfigurement.
Internal injuries. Depending on the location of the impact, a person may suffer internal bleeding and organ damage from a train crash.
Contact a Personal Injury Attorney Today
Train crashes often involve fatalities. It's great that nobody was killed in this case, but drivers still need to be cautious around railroad tracks.
Train accidents can happen in various ways. A Tampa train crash attorney from Moore Law can assess your case and determine liability and compensation. Call 813-510-5400 or fill out the online form to schedule a free consultation.
Source:
wtsp.com/article/news/local/polkcounty/polk-train-car-crash-driver-survives/67-2a47710d-2bce-4d37-af9d-0dd6c23d8925