Causes Of Semi Truck Accidents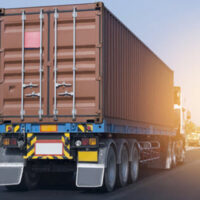 Car crashes are bad enough. Being involved in a semi truck accident can be fatal. It can also be complicated, since multiple parties can be held liable for these crashes.
Semi trucks can weigh tens of thousands of pounds and can sometimes weigh 20 times as much as a passenger vehicle. How can you avoid being a victim of a truck crash? Learn about some common causes of semi truck accidents.
Alcohol/Drug Use
Many truck drivers stop at truck stops along their route and drink alcohol. Drug use is also prevalent. Many drivers use stimulants such as amphetamines and cocaine to keep them awake on long routes, leading to the next cause of truck accidents.
Fatigue
Hours of service regulations dictate that truck drivers have an 11-hour driving limit. However, not all trucking companies abide by this law. They make drivers work until they meet their deadlines, and it can be difficult to stay awake for that long. It's not uncommon for truck drivers to drive while drowsy or even fall asleep at the wheel, making accidents likely.
Speeding
Truckers are on strict deadlines. This pressure can cause them to speed so they can get to their destination in time. They may end up too close to another vehicle and be unable to stop in time. Speeding can be especially serious when the roads are poorly maintained or there are extreme weather conditions. In any case, it can lead to a serious accident.
Distracted Driving
Distracted driving is an issue for all motorists. Truck drivers can become easily distracted because driving for such long hours can be boring. This is especially true in rural areas, where there may not be much in the way of a radio signal. Drivers use their phones to entertain themselves, and when their eyes are off the road and their hands are off the wheel, accidents are more likely to occur.
Poor Training
Driving a large semi truck is no easy task. They are much longer than regular vehicles and are harder to control. There are regulations in place as to how much training a driver needs, but some are able to drive a truck without all the required experience. When a company does not properly train their drivers, it can lead to dangerous situations. An inexperienced driver may not know how to stop in time or avoid an accident, and this can lead to fatality.
Poor Maintenance
Semi trucks are driven hundreds of miles daily. This means they need to be inspected and maintained on a regular basis. Oil needs to be changed, tires need to be replaced, and brakes may need to be replaced. A tire blowout or defective brakes are serious situations for a truck driver and can lead to serious accidents.
Contact a Personal Injury Lawyer Today
Semi truck accidents can cause significant injuries and even death. Make sure you know the causes of these crashes so you know how to avoid them.
If you are involved in a truck accident, the Tampa truck accident lawyer at Moore Law can help. We can help you get the compensation you deserve. Call 813-510-5400 or fill out the online form to schedule a consultation.
Resources:
fmcsa.dot.gov/regulations/hours-service/summary-hours-service-regulations
fmcsa.dot.gov/safety/research-and-analysis/large-truck-crash-causation-study-analysis-brief