Freshpet Dog Food Recalled In Florida And Georgia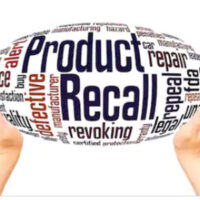 As a pet owner, you probably treat your animal like family and expect that the food they eat is safe for consumption. Unfortunately, this is not always the case, as sometimes food can be contaminated due to proper sanitation processes not being followed by manufacturers. If the food is made with perishable foods such as eggs, milk, or meat, it is possible for the food to become contaminated with salmonella and other bacteria. This can be a serious product liability issue.
This was recently the case for Freshpet dog food, which was possibly contaminated with salmonella. The product in question—1-pound bags of Freshpet Select Small Dog Bite Size Beef and Egg Recipe dog food—has been voluntarily recalled by the manufacturer. The bags were sold in Publix stores in Florida and Georgia. The manufacturer was aware that the lot was damaged, but many bags were accidentally shipped to some stores between June 7 and June 10 instead of being destroyed.
The contaminated bags were also sold at some Target locations in California and Arizona. They have a sell-by date of October 30, 2021.
Freshpet claims that most of the affected bags of dog food were not delivered to stores and were instead intercepted at distribution warehouses. Dog owners who have dog food matching the description of the recalled product should dispose of it immediately. They should not continue to feed their dog the recalled food, as it could make them ill.
Salmonella is a bacteria that can easily spread. If the dog food is contaminated with the bacteria, not only can the dogs get sick, but so can the humans who handle the food, especially if they do not wash their hands afterward.
Keep in mind that the recall was done voluntarily by Freshpet with the safety of dogs and dog owners in mind. So far, there have been no reports of illness or adverse reaction caused by the contaminated food.
Symptoms to Look For
Humans and dogs may suffer different symptoms when in contact with salmonella. Here are the symptoms humans should look for:
Nausea
Vomiting
Fever
Abdominal cramps
Diarrhea
In rare cases, salmonella can lead to serious ailments, such as muscle pain, eye irritation, urinary tract infections, and arthritis. Those who experience these symptoms should see a doctor.
Symptoms of salmonella in dogs may include the following:
Lethargy/fatigue
Fever
Vomiting
Diarrhea
Abdominal pain
Decrease in appetite
It's important to monitor your dog closely if they have eaten the contaminated food, as infected dogs are highly contagious. They can infect other animals as well as humans. See a veterinarian if your dog has symptoms.
Contact a Personal Injury Lawyer Today
Defective products can not only affect humans but their furry friends as well. If your dog, cat, bird, or other pet ate contaminated food, then they could suffer serious illnesses or even death.
The Tampa product liability attorney at Moore Law can help you with your product liability case. We will hold the manufacturer liable for their actions. Schedule a free case analysis today. Call 813-510-5400 or fill out the online form.
Resource:
firstcoastnews.com/article/money/personal-finance/recalls/dog-food-recall-salmonella-risk/77-e46ebc4a-7cbd-4d9f-839d-3ffadd37edca