Dram Shop Laws In Florida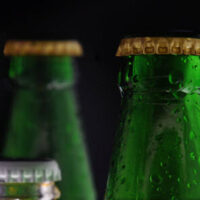 Nobody wants to be in a car accident involving a drunk driver, but these situations happen quite often. Every day, 29 people are killed in drunk driving accidents and many more are injured.
While the person who is intoxicated can be charged with drunk driving, in some cases, a third party can also be held liable. Florida is one of 42 states that has what is called a dram shop law in place. A dram shop law is a state statute that imposes liability on those who provide alcoholic beverages to intoxicated customers, making the establishment liable for damages that the intoxicated customer causes. It allows a bartender or restaurant owner to be held liable if they provided alcohol to an intoxicated person who then caused an accident that led to injuries or death. This means that the victim can sue the third party for their damages.
What Does the Law Say?
Under Florida Statutes Section 768.125, a person can be liable for damages caused by a person's intoxication if they knowingly serve alcohol to someone who is known to be a habitual drunk or a minor (someone under the age of 21). However, Florida law applies only to alcohol vendors who serve alcohol for immediate consumption, such as a bar or restaurant. This means that social hosts cannot be held liable under the law (although some states do allow for liability). Neither can liquor and grocery stores, since they sell sealed alcoholic beverages that are not always consumed right away.
While a social host cannot be held liable for serving alcohol to a person over the age of 21, even if they know the person is an alcoholic, they can face criminal charges for serving alcohol to a minor, under Florida law. Also, a bar or restaurant is allowed to serve alcohol to someone who is visibly drunk; they just can't serve someone who is known to be an alcoholic, which makes the law even more confusing.
Because of these nuances of the state law, it's easy to think you may not have a claim against a third party. Therefore, if you were involved in a drunk driving accident, it's important to seek legal help right away.
Recovering Compensation
Under Florida law, you have four years from the date of the injury to file a lawsuit against the liable party. Once that time has passed, you will be barred from financial recovery.
If you are the victim of an injury caused by alcohol, and a bartender or restaurant owner can be held liable, you can sue them for a variety of damages, such as:
Medical bills
Lost wages
Property damage
Pain and suffering
Contact a Personal Injury Today
Drinking and driving is no laughing matter. It can lead to serious car accidents and even fatalities.
The Tampa car accident attorneys at Moore Law can help you get the compensation you deserve for your car crash. We can assess your case and see if dram shop laws apply. Fill out the online form or call 813-510-5400 to schedule a free consultation.
Resource:
cdc.gov/transportationsafety/impaired_driving/impaired-drv_factsheet.html#:~:text=How%20big%20is%20the%20problem,deaths%20in%20the%20United%20States.&text=Of%20the%201%2C233%20traffic%20deaths,involved%20an%20alcohol%2Dimpaired%20driver