Lawsuits Filed In Surfside Condo Collapse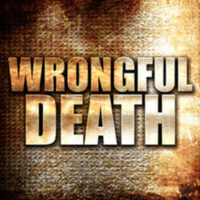 In the early morning hours of June 24, Champlain Towers South, a 12-story condo building in Surfside, suddenly collapsed. Almost 100 people lost their lives.
The building consisted of 136 units, and more than half were destroyed. The condo had issues, such as water damage and corrosion of the reinforcing steel, which were reported in 2018. In April 2021, the problems had worsened, but nothing was done to remedy the situation. The building had been sinking during the 1990s and at the time of the collapse, the building was being inspected for its 40-year recertification. Also, crews were repairing the roof at the time.
Just one week after the deadly collapse, family members of the victims have filed five lawsuits. Some of these are wrongful death lawsuits filed by surviving family members of deceased victims. The first lawsuit was filed just hours after the incident. The Champlain Towers South condo association has been named the defendant in all lawsuits so far.
A lawsuit is in the plaintiffs' best interest, as it gives them some control over the process. It allows for an independent review of the collapse. The lawsuit will go through the subpoena process and the victims' families will get answers to their questions.
Unfortunately, though, associations often have a limited amount of insurance. Even if the Champlain Towers South condo association had $10 million in insurance, that would not be enough to adequately compensate everyone involved. Still, victims can use the legal process to help heal. Being able to tell their stories and be heard can be cathartic.
A lawsuit can also ensure that this type of situation doesn't happen again. People have already died due to the condo association's negligence, so ideally, the problem needs to get remedied so it doesn't happen again. New processes need to be put in place.
The collapse of Champlain Towers South condo association has made a statement. It has appointed an independent receiver to oversee the claims process. They are grateful to the personnel who have assisted with rescues and send their condolences to the families of those who have died. It will be working with officials to understand what caused the collapse.
Those who have been affected by the condo collapse need to be aware that there are statutes of limitations in place. Survivors have four years to file lawsuits, while families of deceased victims have just two years to file wrongful death lawsuits.
Contact a Wrongful Death Lawyer Today
Nobody wants to see a loved one die in a situation that could have been prevented. Filing a lawsuit can help bring about an assessment of the accident as well as bring about justice.
In some cases, there may be both a civil case and a criminal case. Let the Tampa wrongful death attorneys at Moore Law help you get a favorable outcome. We can assist you in getting compensation for your loved one's sudden death. Schedule a free consultation today by filling out the online form or calling 813-510-5400.
Resource:
nbcmiami.com/news/local/at-least-5-lawsuits-filed-in-week-after-collapse-at-champlain-towers-south/2486812/