Wrongful Death Lawsuit Filed Against Publix After Woman, Toddler Shot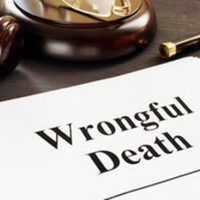 A trip to a Florida grocery store became deadly for a woman and her grandson back in June 2021 when a man opened fire on the two, killing them both. The 55-year-old gunman then killed himself.
The family members of the victims — the woman's two additional children as well as the parents of the grandson, who was just 23 months old — are now fighting back with a wrongful death lawsuit. They are suing the Publix store in Royal Palm Beach for its lack of security. The lawsuit states that there should have been uniformed security at the time of the shooting. It also states that Publix has a duty to keep its store reasonably safe for its customers.
In addition, Publix had a duty to protect its customers from dangers, which the store should have been aware of. But what dangers? Was it a high-crime area? Were there similar events in the area before the fatal shooting took place?
Yes, according to the plaintiffs. They searched public records and were able to compile five pages of crimes in the area. In fact, it was noted that this particular Publix location had more than 40 criminal incidents in and around the store over a three-year period.
Even since then, there have been more active shootings in Florida Publix stores. There was a fatal shooting inside a Coral Gables Publix in February 2022. A person and their dog were injured after they were shot outside a Publix in Spring Hill in June 2022. Just last month, police were able to stop a shooting at a Publix in Greenacres.
The store failed to have security despite the multiple deaths caused by firearms that occurred in and around their stores in recent years. They did not factor in the safety of the community that serves them and as a result, innocent lives were lost. The lawsuit claims that adequate security and automated gun detectors would have prevented the shooting.
Plus, the gunman's ominous posting on Facebook should have alerted others to his intentions. He stated that he wanted to "kill people and children." He did not know the victims. The gunman's relatives, however, claimed that they tried to warn authorities that he had schizophrenia. His ex-wife had gone to the police and courthouse, but nothing was done.
The family is devastated by the shooting. The toddler was just days away from his second birthday. The woman was lauded as a wonderful mother and grandmother.
Contact a Personal Injury Attorney Today
When a shooting happens in a public place like a grocery store, it brings about liability issues. Who is responsible? Should there have been more security present to prevent such a tragic event?
The Tampa wrongful death attorneys at Moore Law can evaluate your claim and help you get justice and closure after a loved one's death. Schedule a free consultation by calling 813-510-5400 or filling out the online form.
Source:
wpbf.com/article/florida-publix-deadly-shooting-royal-palm-beach-lawsuit/41716069#