Boy Bitten In Face By Dog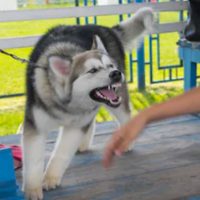 Dog attacks are common issues in Florida and other states across the country. These attacks can be inflicted on strangers as well as people that the dog knows. Victims are typically young children, who can suffer significant injuries.
A child was involved in a recent dog attack in Fort Lauderdale. Fortunately, the boy suffered just minor injuries. The incident happened on the evening of October 4 in the 1400 block of Northwest 2nd Street.
The dog bite happened in a building in the area. The exact details of how the attack occurred are unknown, but a dog tried to bite a 10-year-old boy in the face. The boy suffered scratches and wounds in the face and neck area as well as minor scratches on his wrist. Overall, the injuries were minor, but the boy was taken to Broward Health Medical Center for evaluation.
A witness allegedly shot at the dog but the dog was not injured. It was taken into custody by animal control. The breed of dog is unknown.
Dog Bites and Children
Given that one-third of American households have a dog as a pet, it should not be surprising that dog attacks occur quite often. Hundreds of thousands of these attacks require medical attention every year.
Most dog attack victims are children. Of them, more than a quarter require medical care. What may be shocking to many people is that most dog attacks are caused by the family pet. Attacks are most likely to occur in the victims' homes as well as a friend's home, although plenty of dog bites are caused by neighbor dogs and random unleashed dogs in the area.
Parents should be aware of how dangerous dogs can be, as dog bites are a serious health problem for children. More children are affected by dob bites than measles, mumps, and whooping cough combined. Dog bites are more common than injuries from bicycles, skateboards, ATVs, mopeds, and playground injuries. Dog bite victims are most commonly boys ages 5 to 9. Children are most frequently bitten in the face, head, and neck.
Dog attacks can cause significant wounds, such as bites and scratches. Some people become so disfigured from the attack that they need surgery to repair damaged parts of the body. A dog attack can cause various emotional and psychological injuries as well. For example, a dog attack can lead to:
Fear of dogs
Nightmares
Change in appetite
Difficulty sleeping
Speech defects
Changes in personality
Sudden outbursts of anger or sadness
Contact a Personal Injury Attorney Today
Dog bites tend to affect children, although anyone can be a victim. A dog attack can result in serious or even deadly injuries.
The Tampa dog bites & animal attack attorney at Moore Law can help determine liability so you get the compensation you deserve. We know how disfiguring these types of injuries can be. To schedule a free consultation, fill out the online form or call 813-510-5400.
Source:
local10.com/news/local/2022/10/05/child-hospitalized-after-being-bitten-by-dog-in-hollywood/