Types Of School Violence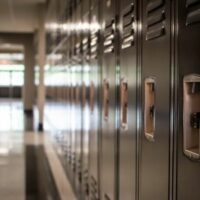 With kids returning to school, parents may be concerned about school violence—and for good reason. Cyberbullying is on the rise, with technology making it easier than ever to tease, harass, and threaten others. The coronavirus pandemic has also increased tension among various groups of people, with parents even going as far as assaulting teachers over mask mandates.
Assault and other types of violence are not just physical in nature. They can cause lasting emotional damage to students. As parents, you need to take the proper steps to protect your children. If you're sending your kid back to in-person school sometime in the near future, here are some common types of school violence you'll want to be aware of.
Bullying/Cyberbullying
Bullying has been around forever and involves attacking a person physically or verbally. It can also be done online through cyberbullying, which is becoming more and more common as technology use becomes more prevalent. Bullying is usually harmful on both sides. The one who is doing the bullying is generally doing it out of stress or personal issues. The victim, on the other hand, has to deal with the harmful effects, which can lead to social anxiety, self-harm, and alcohol and drug use.
Weapon Use
Students sometimes bring guns and knives to school, with most people concerned about firearms. In 2020, there were 84 incidents of gunfire in schools across the United States. While mass shootings have been prevalent in recent years, not all situations involve multiple casualties. Still, the thought of someone bringing a weapon to school is a real fear for many kids.
Gang Violence
Nine [percent of students claim that gangs are an issue. While not as prevalent in rural areas, gangs still threaten and terrorize some neighborhoods and schools. A gang does not have to be a formal group. In fact, it is defined as any group of at least five people who stay around each other on an ongoing basis and are violent toward others. Gangs bring about crime, including drugs and guns. They also destroy property and businesses and cause harm to students in school environments.
Sexual Assault
Sexual violence doesn't have to involve physical contact. Again, technology has made it easy to harass or blackmail someone with nude photos or sexually explicit texts (sexting). In 2015, there were nearly 15,000 incidents of sexual assault in schools across the country. These incidents typically occur among students, although sexual relationships between teachers and students are also common.
Contact a Personal Injury Lawyer Today
Parents should not have to worry about assaults and other violent school injuries, but sadly, they happen quite frequently. School violence such as bullying can even happen online, with no need for the perpetrator and victim to be in the same room.
School districts need to be held liable when such behavior occurs on their campuses. The Tampa school injury attorney at Moore Law can help you handle school violence cases. We can determine liability and help you get compensation. Schedule a free consultation by calling 813-510-5400 or filling out the online form.
Resource:
kcra.com/article/sutter-creek-parent-assaults-teacher-over-mask-dispute-at-amador-county-school-superintendent/37295267