Woman Killed In Pine Hills Pedestrian Crash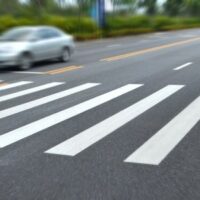 Motorists need to take care when driving on the road. Their actions can affect others, causing fatal injuries to pedestrians.
A woman was recently killed in a pedestrian crash in Pine Hills. The fatal accident occurred on the morning of July 31 on Pine Hills Road.
The crash happened when a 31-year-old man was driving a pickup truck north on Pine Hills Road, near Indian Hill Road. For unknown reasons, he turned around and started driving south. That was when he hit a pedestrian, a 34-year-old woman.
Another vehicle passed by and hit the left side of the pickup truck. The driver of that vehicle, a 69-year-old man, suffered minor injuries and was taken to a local hospital for treatment.
The pedestrian was taken to a local hospital, where she later died. The accident is still under investigation.
Causes of Pedestrian Accidents
While walking is a great form of exercise, it is not without its dangers. Many motorists do not follow traffic laws or watch out for pedestrians, making accidents highly likely. Here some common reasons for pedestrian crashes:
Speeding is not only against the law, but also unsafe. A pedestrian hit by a vehicle at high speeds can suffer catastrophic injuries or even death.
Distracted driving. Drivers need to be focused on the road at all times, but this does not always happen. They may be using a cell phone, eating, drinking, using their navigation, fiddling with the radio, or talking to passengers. All of these are distracting activities that can take a driver's eyes off the road and their hands off the wheel. They may not be able to react to a pedestrian in time.
Drinking and driving. Using alcohol or drugs before driving is never a good idea. These substances cause impairment, which can lead to slowed down judgment and reaction times. This makes an accident more likely to occur, especially at night, and this can mean serious injuries if you're a pedestrian.
Left–hand turns. Left-hand turns are a common cause of pedestrian accidents. Even at a crosswalk, a pedestrian is at risk of getting hit by a vehicle if the driver is focusing on getting through the intersection rather than looking out for pedestrians.
Failure to stop. Pedestrians have the right of way at intersections and crosswalks. When drivers fail to fully stop, they can hit these pedestrians, causing catastrophic injuries.
Weather conditions. Extreme weather such as fog, rain, and snow can make it difficult for drivers to see pedestrians. Rain, snow, and ice can also make it challenging to stop on the road in time to yield to a pedestrian. This can cause a serious crash.
Contact a Personal Injury Lawyer Today
Unlike motorists, pedestrians have no protection in the event of a crash. Therefore, an accident can cause catastrophic injuries or even fatalities.
If you have been involved in a pedestrian accident, contact the Tampa pedestrian accident lawyer at Moore Law. We have decades of experience dealing with auto accidents. We can help you obtain the compensation you deserve. To schedule a free consultation, fill out the online form or call 813-510-5400.
Resource:
clickorlando.com/news/local/2021/07/31/pedestrian-struck-killed-in-pine-hills-crash-fhp-says/