Man Hit by Box Truck on I-275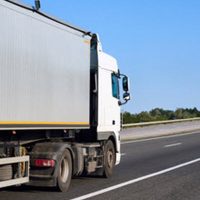 Pedestrian accidents are common in Tampa. In many cases, the driver is at fault. However, there are also cases in which a pedestrian makes poor decisions and walks across a busy road. This can lead to fatality.
Sadly, this was recently the case in Tampa. A man was crossing Interstate 275 when he was hit and killed by a box truck. The fatal accident happened on the afternoon of August 16 at Busch Boulevard,
A 40-year-old man was walking across I-275 for unknown reasons. A box truck hit him, causing fatal injuries. He died at the accident scene.
The southbound lanes of I-275 were closed at Fowler Avenue. They later reopened. The crash is still under investigation.
Pedestrian Accidents
Pedestrian crashes are on the rise. Typically, 1 in 6 fatal crash victims are pedestrians. There are many factors involved in pedestrian crashes. They include the following:
Alcohol is a factor in nearly half of pedestrian accidents. And it's not just the driver who is intoxicated. In many cases, the pedestrian is intoxicated as well.
The higher the speed, the more likely a pedestrian accident will occur. Also, crashes at high speeds often result in more serious injuries.
Most pedestrian deaths occur in urban areas as opposed to urban areas. Also, while pedestrians are often found at intersections, most fatalities occur away from intersections, such as on highways.
Time of day. Visibility is a factor in pedestrian accidents. This means that darkness makes it harder to see. Therefore, pedestrian accidents are more likely to occur at night.
Children and seniors are more likely to get hit by a car. Children often are unaware of the dangers of vehicles, while seniors often have vision and hearing impairments that make it harder to identify vehicles.
Common causes of crashes include:
Running a red light when a pedestrian has entered the road.
Turning at an intersection without checking for pedestrians first
Stopping the car in the crosswalk.
Pulling out of a parking lot, driveway, or alley without looking out for pedestrians.
Swerving around a stopped vehicle that has stopped to allow a pedestrian to cross.
Drivers need to be alert at all times. They should be mindful of pedestrians walking into the street from various directions. Distracted driving is a common cause of pedestrian accidents because motorists are not always paying attention.
Contact a Personal Injury Attorney Today
Crossing a busy road is never a good idea. Cars are often speeding on interstates and cannot always slow down in time. Accidents are common.
A Tampa pedestrian accident attorney from Moore Law can assist you, whether you are a driver or a pedestrian. If you have been involved in a car crash, we can help you pursue a claim for compensation. Schedule a free consultation with our office by filling out the online form or calling 813-510-5400.
Source:
wtsp.com/article/news/local/hillsboroughcounty/i-275-sb-closed-fowler-avenue-crash/67-013ad8dd-8208-441e-a35b-afe64d3950c6