What Parents Should Know About School Injuries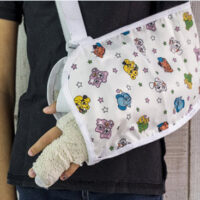 Parents expect that their children will be safe at school. While they typically come home with no injuries, sometimes accidents happen. Kids may get injured while playing at recess or participating in after school sports activities. In some cases, the injuries are intentional, with bullying and even shootings on the rise.
School injuries are a major cause of injuries among children. Forty-six percent of school injuries occur in children between the ages of 10 and 14, with boys three times more likely to be injured than girls. If you are the parent of a school-age child, here are some things you should know.
Accidental Injuries
Accidental injuries at school are quite common, injuring 2.2 million school children every year. While most of these accidents cause minor injuries such as cuts and bruises, 1 in 14 require medical attention.
Most accidental injuries at school involve falls off playground equipment. Accidents involving falling objects, such as tables, chairs, and shelves, can also occur, causing various injuries.
Injuries from sports activities are also common. Sports injuries are more likely to occur during practices and often involve falls, collisions, and overexertion. Approximately three-quarters of school-related spinal cord injuries happen while kids are playing sports.
Common school injuries include cuts, bruises, sprains, head injuries (such as concussions), dislocated knees and other joints, broken bones (particularly to the arms and legs), and internal injuries.
Many of these injuries are attributed to a lack of supervision. Therefore, schools should ensure they have staff to monitor children while at recess.
Intentional Injuries
As a parent, you may be especially worried about intentional injuries, and for good reason. School violence is on the rise. While on school premises, a child can be assaulted, shot at, stabbed, and even raped by another student or teacher. A child can suffer severe physical and emotional trauma from an assault.
While schoolyard fights have been going on for decades, schools have a responsibility to stop these attacks from happening. When administrators have notice of a student's violent tendencies, they must proceed with caution. If that student starts a fight and injures or kills a student, the school can be sued.
Contact a Personal Injury Lawyer Today
As a parent, you shouldn't have to worry about your child being injured at school, but when avoidable accidents and intentional injuries happen, make sure you hold the responsible party liable.
Lawsuits against schools are handled differently than claims against individuals, so make sure you hire someone who has experience with these cases. Count on the Tampa school injury attorney at Moore Law to assess your case and help you understand your legal rights. Get started with a free consultation. Fill out the online form or call 813-510-5400.
Resource:
safekidssonomacounty.org/pdf/fact_sheets/school_facts.pdf