Understanding Catastrophic Injuries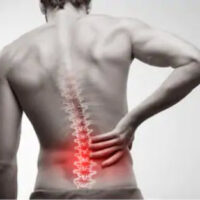 An accident can cause serious injuries. These injuries can be so severe that they can be catastrophic, which means that they can be long-term and so debilitating that they can affect mobility and keep a person from working and earning income.
In some cases, the victim's own negligence contributes to their injuries. However, many catastrophic injuries are caused by negligent third parties. When this happens, you may be able to recover compensation for your damages. You'll definitely need this money, as catastrophic injuries are expensive to treat. They are also harder to live with, as recovery is long and difficult. Read on to learn more catastrophic injuries.
Common Catastrophic Injuries
Catastrophic injuries include the following:
An injury to a limb may be so severe that the arm, leg, hand, or foot may need to be removed. This is a life-changing injury that will require you to relearn how to walk, write, lift objects, get dressed, and perform other everyday activities.
Brain injuries. Brain injuries can be caused by falls, gunshot wounds, and car accidents. Brain injuries affect the entire body and can cause memory loss, personality changes, impaired senses, and vision loss. A victim may be in recovery for the rest of their life. Hospitalization costs alone are typically more than $160,000.
Spinal cord injuries. The spinal cord sends signals from the brain to the rest of the body. When the spinal cord is injured, it affects mobility and sensation. It could also lead to partial or full paralysis.
Orthopedic injuries. Multiple fractures and dislocations can cause pain, stiffness, mobility issues, and nerve damages. In severe cases, you may require surgery or even amputation.
Severe burns. While first- and second-degree burns can be painful, they are minor compared to third- and fourth-degree burns. These burns penetrate the two layers of skin and the layer of fat. They may even reach the bone or muscle. The result may be scarring, disfigurement, chronic pain, permanent nerve damage, and mobility issues. Skin grafts and physical therapy may be needed to repair the skin and treat the burns.
What Compensation Can You Receive?
Catastrophic injuries require a lot of treatment, which means that compensation amounts are generally quite high. You could receive compensation for medical bills, lost wages, pain and suffering, loss of enjoyment of life, disability, disfigurement, and other damages. In cases where the liable party engaged in reckless or deliberate behavior, you could receive punitive damages.
Contact a Personal Injury Lawyer Today
If you are a victim of a catastrophic injury, make sure you get the compensation you deserve for your injuries.
The Tampa catastrophic injury attorney at Moore Law can assist you with your injury case. We'll help you obtain compensation for medical bills, lost wages, pain and suffering, and more. Schedule a free consultation by filling out the online form or calling 813-510-5400.
Resource:
n.neurology.org/content/82/10_Supplement/P5.337