Understanding Wrongful Death Cases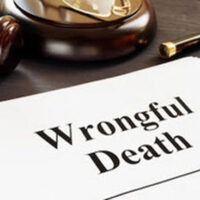 Nobody wants their beloved spouse, parent, grandparent, sibling, child, niece, nephew, aunt, or uncle to die, especially in an accident that could have been prevented. Unfortunately, wrongful death happens quite often. It occurs when someone dies due to someone else's negligence or reckless behavior, and accounts for hundreds of thousands of deaths every year. Medical errors by doctors account for 251,000 annual fatalities alone.
The law brings some consolation to surviving family members of wrongful death. Under Florida law, personal representatives of the victims' estates can file lawsuits against the liable parties in order to recover compensation. However, the personal representative has the burden of proving that the death was wrongful and that the defendant was negligent in causing the person's death. To build a strong case, it's important to hire a competent lawyer who is experienced in handling these types of cases. It's rare that a wrongful death case would go to court, as most settle before going to trial.
Common Causes of Wrongful Death
There are many ways in which a person can die a wrongful death. As mentioned above, medical malpractice is a common cause. Car accidents are also common, and many fatalities associated with them are caused by negligent drivers who are distracted, drunk, or reckless. Accidents in the workplace can also lead to death, especially when companies force employees to work in dangerous environments without proper training or safety measures in place.
Sadly, many cases of wrongful death happen in nursing homes. Poor training, neglect, and abuse causes many residents to die. Product liability is another common issue. We expect the products we buy to be safe, but that's not always the case. Many times, these products have defects that can cause harm to the consumer. The resulting injuries can sometimes lead to death, which can be the case with defective appliances or vehicles.
Compensation for Wrongful Death
If your loved one was killed by someone else's negligence, the estate and certain family survivors may be able to recover compensation for various damages. However, you must follow the state's statute of limitations, which in Florida is usually as little as  two years from the date of the person's death. If handled correctly, compensation, can include the following:
Medical bills for any treatment the person received before they died
Funeral expenses
Any property damage involved in the death (such as a vehicle in a car accident)
Loss of income (current and future) that the victim provided
Loss of health insurance or other benefits that the victim provided
Loss of care, protection, and other services the victim provided
Loss of inheritance
Grief, sorrow, and mental anguish the surviving family members have experienced.
Contact a Wrongful Death Lawyer Today
Wrongful death incidents can be devastating for the survivors. Many often seek compensation and justice for their losses.
The Tampa wrongful death lawyer at Moore Law can help bring you and your family closure to your loved one's sudden death. Contact us today for a free case analysis. Schedule a consultation by calling 813-510-5400 or filling out the online form.
Resource:
pubmed.ncbi.nlm.nih.gov/28186008/