School Threats, Violence On The Rise In Florida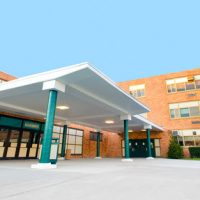 Now that the coronavirus is somewhat under control, Florida children are back in school. While many are excited to be back after distance learning or homeschooling, it hasn't been all fun and games in Florida schools. Violence and threats are on the rise, making school a scary place to be – for students and teachers.
Parents are more on edge than ever, with students bringing guns and other weapons to school. Children are threatening to blow up their schools with bombs. Others are bringing knives and guns to school. They make threats and claim they are just playing or kidding.
Law enforcement officials are taking these threats seriously, though, as they can lead to injuries and death. In some areas, police officers are at schools daily due to constant threats. Teachers are fed up with the chaos.
Alachua County schools have especially seen large numbers of threats of violence. In one instance, a student was arrested for making a bomb threat at a high school.
And it's not just students and teachers facing these threats. Even school board members in Florida are seeing a lot of negative behavior from parents. There has been a lot of disagreement over mask mandates in schools and this has led to intimidation, verbal abuse, and even vandalism. Some board members have received threatening texts, while others have been bullied by protesters arriving at their homes making rude comments.
The good news is that there have been a lot of tips to police about possible violence and other illegal activities on school grounds. This has been helpful in getting law enforcement to the school campuses in a quick and efficient manner to hopefully stop the incident before it causes harm to others.
Understanding School Violence
School violence can occur in various locations on school property. It may happen in a classroom or on the playground. It can happen before or after school hours at a school-sponsored event. It could also happen on a school bus.
School violence has a negative effect on students and schools as a whole. School violence may include the following:
Bullying
Punching, kicking, and other fighting
Sexual violence
Gang violence
Weapon use
The problem is serious. In a study done in 2019, 20% of high school students reported bring bullied at school in the previous year. Eight percent of them had been involved in a fight during that same time period. Close to 9% of students had missed at least one day of school in the past 30 days because they felt unsafe due to school violence.
Contact a School Injury Attorney Today
Parents expect that their children will be safe at school. Teachers, students, and other staff don't want to deal with threats and violence in an educational environment.
If your child has been injured at school through an assault, shooting, bomb, or other act of violence, the Tampa school injury attorney at Moore Law can help. We'll assist you in dealing with short-term and long-term aftermath of the incident. To schedule a free consultation, call 813-510-5400 or fill out the online form.
Resources:
cdc.gov/violenceprevention/youthviolence/schoolviolence/fastfact.html
tampabay.com/news/education/2021/10/04/student-violence-threats-are-on-the-rise-at-florida-schools/