Family Files Wrongful Death Lawsuit Against Florida Apartment Complex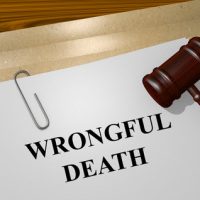 Sometimes a person's negligence or inability to take action can lead to serious injuries or death. This was the case for a Florida apartment complex, which allegedly employed a man who went on to kill a woman who lived and worked there. The victim's family is now filing a wrongful death lawsuit against the apartment complex.
Miya Marcano, 19, was a sophomore at Valencia College. She lived and worked at the Arden Villas apartments in Orlando. She was last seen there on September 24. Her body was found  duct taped and bound in a wooded area near Orlando on October 2.
Armando Caballero, a maintenance worker at Arden Villas, was the prime suspect in the woman's murder. On September 24, he used a key to enter Marcano's apartment and later vanished. His body was found three days later, with suicide the cause of death.
According to Marcano's family, Arden Villas was negligent and did not protect her. The apartment should not have hired Caballero, given that he had a criminal background as well as a history of harassing women. In addition, Marcano was not aware that Caballero would have free access to her apartment without any sort of supervision.
Marcano told her parents, as well as employees of the Arden Villas, that Caballero was likely interested in her and he made her uncomfortable. However, her concerns were not taken seriously. The apartment complex never expressed any compassion toward Marcano or her family.
A wrongful death lawsuit was filed on October 18. It lists the apartment complex, The Preiss Company (its parent company), and the deceased maintenance worker as defendants.
The exact amount of compensation the lawsuit is seeking is unknown, but it is more than $30,000. The lawsuit also demands a jury trial.
Murder as a Civil Lawsuit
It is possible for a homicide to fall under both criminal and civil actions. Because murder is illegal, a criminal action is filed by the state to punish the wrongdoer for their actions. A person who kills another person can face hefty prison sentences and other penalties.
Murder can also be the basis of a civil suit.  This occurs when the family of the victim files a wrongful death lawsuit against the murderer or an entity responsible for the murderer or responsible for the safety of the victim. Anytime a person's death is caused by a negligent, reckless, or intentional action, it is considered wrongful death. The estate of the deceased can file a lawsuit for compensation. Compensation may be available for medical bills, funeral expenses, lost wages, loss of companionship, and other damages.
While a civil suit and criminal suit for murder are for the same crime, they are two separate cases. Therefore, it is possible for a family to file a wrongful death civil lawsuit in the absence of a criminal case.
Contact a Wrongful Death Lawyer Today
Many deaths are the result of a person's negligence or reckless behavior. Seek legal help in these situations.
It is possible to receive compensation for a murder, especially if the victim's death could have been prevented. The Tampa wrongful death attorney at Moore Law can help you get justice. Schedule a free consultation to get started with your wrongful death claim. Call 813-510-5400 or fill out the online form.
Resource:
miami.cbslocal.com/2021/10/19/miya-marcano-family-wrongful-death-lawsuit-apartment-complex/