Cosori Air Fryers Recalled Due To Fire, Burn Risk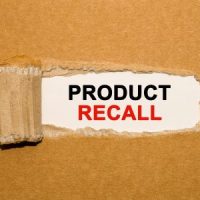 Air fryers have been all the rage in the past few years. An air fryer is a countertop cooking appliance that works like a convection oven. Despite the name, it does not actually fry food. Instead, it uses a fan and heating elements to produce foods that are crispy on the outside and moist and tender on the inside. Air fryers are great for fish, chicken, fries, and even vegetables.
Despite its many benefits, air fryers come with risks, just like all household appliances. They can cause injuries due to defects. In fact, 2 million air fryers have recently been recalled due to a faulty wire connection. There have been reports of fires, burns, and even property damage.
So far, there have been more than 200 reports of Cosori air fryers catching fire, overheating, smoking, melting, and burning. There have been 23 reports of minor property damage as well as 10 reports of superficial burn injuries.
Cosori performed a thorough investigation of the situation and determined that the closed-end crimp connectors within the recalled air fryers pose fire and burn hazards in rare cases. The connectors are responsible for establishing electrical connections between certain wires and can overheat sometimes. The company admits to the defect, stating that it is committed to consumer safety and apologizes for any inconvenience.
The following Cosori air fryer model numbers are affected in the recall:
CP158-AF
CP158-AF-R19
CP158-AF-RXW
CP158-AF-RXR
CAF-P581-BUSR
CAF-P581-AUSR
CAF-P581-RUSR
CP137-AF
CP137-AF-RXB
CP137-AF-RXR
CP137-AF-RXW
CS158-AF
CS158-AF-RXB
CS158-AF-R19
CAF-P581S-BUSR
CAF-P581S-RUSR
CAF-P581S-AUSR
CO137-AF
CO158-AF
CO158-AF-RXB
CP258-AF
You can find the model numbers on the bottom label of each unit as well as the user manual that comes with the unit. The recalled units are in two sizes: 3.7 quarts and 5.8 quarts. They are sold in five colors: black, white, gray, red, and blue. All models have the Cosori logo on the front.
The recalled air fryers were sold at Best Buy, Target, and Home Depot stores across the United States. They were also sold online through various retailers, including Cosori, Amazon, eBay, Walmart, Bed Bath & Beyond, Kohl's, Lowes, Macy's, QVC, Staples, Home Goods, Wayfair, Woot, and Adorama between June 2018 and December 2022. The prices ranged from $70 to $130.
What To Do Next
If your air fryer is  involved in the recall, stop using it immediately. Contact Consori for a free replacement air fryer by registering online at recall.cosori.com. Once you register, you must provide your contact information and take and submit photos of the recalled air fryer. You must also cut off the cord. You will then receive a replacement. No receipt is required.
 Contact a Personal Injury Attorney Today
Household appliances should work as intended, but many have issues that can cause serious injuries to users.
A Tampa product liability attorney from Moore Law can help you get compensation for your injuries. We'll help the manufacturer liable for their injuries. Schedule a free consultation by calling 813-510-5400 or filling out the online form.
Source:
wlwt.com/article/air-fryer-recall-fire-risk-2023/43052325