Common Causes Of Child Injuries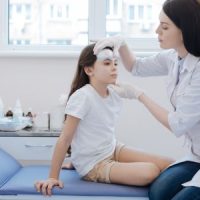 If you're a parent, you know that children are accident-prone. Children need to be supervised while going down stairs, playing near pools, playing on playgrounds, riding bicycles, and more.
A child can suffer injuries from doing just about anything. While some situations are accidents, in some cases, negligence is involved. While parents can be negligent for not properly watching their child, sometimes others are to blame. For example, daycare workers, teachers, coaches, and other school officials can be held liable. So can owners of property and pets, as well as manufacturers of toys, playground equipment, furniture, and other child products.
While injuries are a part of childhood, there are things parents can do to prevent accidents and serious injuries. Here are some common childhood events that cause injuries.
Falls
Falls are the top cause of injury for children of all ages, with babies and toddlers the most prone. In fact, it is estimated that 8,000 children are treated for fall-related injuries in emergency rooms across the United States every day. Falls tend to happen most often on playgrounds, but they can also happen with baby walkers, windows, beds, stairs, bathtubs, and cluttered walkways.
Accidental Impacts
Getting hit or bumped by someone or an object is common in sports or even at home while roughhousing with friends or siblings. Sometimes kids play a little too hard or get distracted. It can also happen if a kid is hit by a ball or another player while playing sports. Sometimes boxes can fall off shelves or heavy objects such as appliances can tip over, causing a child to get stuck or even crushed.
Car Accidents
Among teens, motor vehicle accidents are the top causes of injuries. Teens between 16 and 19 years old are especially at a high risk of getting injured in a car crash. Accidents are most likely to happen within the first few months of getting a driver's license. Motor vehicle accidents can cause a wide range of injuries, from cuts to whiplash to broken bones to back and neck injuries to paralysis and even death. Any time a child is in a car, they are at risk.
Foreign Bodies
This refers to situations where something is in the body and it shouldn't be. This may include splinters, peas up the nose, or coins in the mouth. Any time a child ingests or inhales something, the objects involved can cause choking hazards and other serious medical emergencies. Stuck foreign bodies are common among children under the age of 4.
Contact a Personal Injury Attorney Today
Even with constant supervision, children can get into a lot of accidents. While many result in minor scrapes and bruises, some are more serious, resulting in broken bones, head trauma, paralysis, amputation, and more.
If your child has been affected, a third party might be negligent. A Tampa child injury attorney from Moore Law can help parents file legal claims for compensation. Schedule a free consultation to learn more. Call our office at 813-510-5400 or fill out the online form.
Source:
healthpartners.com/blog/most-common-childhood-injuries/