Distracted Driving Leads To Wrongful Death, $1 Billion Verdict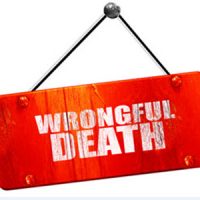 We hear about the dangers of distracted driving all the time, but not many take it seriously until someone dies because of it. Sadly, a Florida family is dealing with the effects of distracted driving after their 18-year-old son was killed by a truck driver four years ago.
Two trucking companies have been ruled negligent in the wrongful death of Connor Dzion, a freshman at University of North Florida. He was killed in a crash while traveling on I-95 on Labor Day weekend in 2017. He was stopped for a truck accident when he slammed from behind by a truck driver traveling at 70 miles per hour while on cruise control.
The truck driver did not even attempt to slow down until one second before the crash, according to the truck's data recorder. Dzion was killed in the crash.
The wrongful death case recently went to court in Nassau County. After five days of testimony, the jury handed down a whopping $1 billion verdict in Dzion's death. They ordered more than $100 million to his parents for pain and suffering for the loss, as well as another $900 million in punitive damages against AJD Business Services, Inc., the trucking company that hired the driver in the first accident that Dzion had stopped for. The driver was not only distracted by his cell phone, but he was also driving over the legal limit of hours. Making matters worse, the driver did not even have a commercial driver's license. In fact, AJD did not investigate the driver's fitness for employment before allowing him to drive a semi truck. He was allowed to drive across the country without any qualifications, compromising safety.
How to Bring About a Wrongful Death Claim
If a person would have a valid personal injury claim against a third party but are instead killed, then a wrongful death claim would likely apply. Wrongful death claims mainly come from car accidents, but they can also arise from medical malpractice, defective products, and intentional torts (such as murder).
In order to file a wrongful death claim, it must be proven that:
The defendant owed the victim a duty of care.
The defendant breached this duty.
The breach of duty led to someone's death.
The death caused damages to the plaintiff.
In Florida, a claim can be brought by the deceased's spouse, parents, and minor children under the age of 25.
Contact a Personal Injury Lawyer Today
As seen in this, distracted driving can be deadly. When an individual or company is negligent, they can be forced to pay a hefty sum of money in a court verdict.
While no amount of money can bring back a deceased loved one, it can bring closure and justice. Get more from the Tampa wrongful death attorney at Moore Law. Our team has more than 25 years of experience handling wrongful death and personal injury cases. Let us help you with financial recovery. Fill out the online form or call 813-510-5400 to schedule a free consultation.
Resource:
firstcoastnews.com/article/news/crime/jury-reaches-1-billion-dollar-verdict-in-death-of-nassau-county-teen/77-420f135d-4629-4db3-8a20-d414e7729b41