Woman Hospitalized After Dog Attack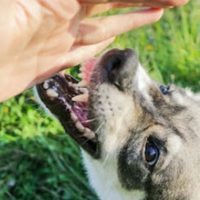 While many people love dogs, they need to be aware that dogs can and will attack people. Their beloved pet can cause them to get sued. Under Florida law, dog owners are strictly liable when their dog attacks someone.
A dog attack in Miami has led to serious injuries for an elderly woman. The woman had surgery and is fighting for her life in the hospital.
The incident happened on the evening of September 7 in the 6300 block of North Miami Place. The 77-year-old woman was in her front yard when she saw the two dogs. She ran from them and fell. That was when the dogs came over and mauled her. The two American bulldogs caused major injuries.
The woman is currently in the intensive care unit at Jackson Memorial Hospital. She has already undergone surgery and has been placed in a medically induced coma. She also tested positive for COVID-19.
The dog's owner said that one of the dogs, Kelly, is a friendly dog and does not know why he would attack the woman. He said the dogs know how to open doors and windows to get outside and by the time he noticed the dogs running outside, it was too late. The owner says the dogs will stay inside the house for now.
Neighbors say the dogs have bitten others in the area. The victim's family is concerned about the woman, who is in critical condition. Her hands got severely injured and she suffered a broken bone that cannot be fixed. She has tubing in her and cannot leave the hospital bed.
Miami-Dade Animal Control responded after the dog attack to visit with the family. The dog owners loaded up the dogs in their vehicles and drove away. The incident is still under investigation.
Common Dog Bite Injuries
Dog attacks can cause a variety of injuries, from minor scratches to disfigurement to even death. Here are some common injuries involved:
Lacerations
Puncture wounds
Broken bones
Scars
Facial injuries
Head and neck injuries
Nerve damage
Infections
These injuries may require various forms of treatment such as surgeries, antibiotics and other medications, shots, and stitches. Deep wounds may require skin grafts and plastic surgery to fix.
Contact a Personal Injury Lawyer Today
Dog attacks can be brutal, with many causing serious injuries. It is important that dog owners keep their dogs away from others, especially if they are known to bite others.
If you have been injured by a dog, seek legal help from the Tampa dog bites & animal attack attorney at Moore Law. Even if you were not directly injured by a dog, but fell down due to a dog attack, you may still be able to claim compensation for injuries. We have more than 25 years of experience handling personal injury cases. We can assess your case and get you the compensation you deserve. Schedule a free consultation today by calling 813-510-5400 or filling out the online form.