Uninsured Motorists, Other Factors Causing Rate Increases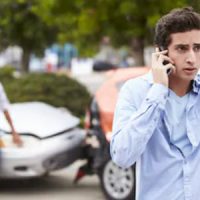 As you may have noticed in the past few years, the cost of everything has increased. It's especially costly to get around nowadays, with gas prices, insurance rates, and the cost of vehicles themselves sky high.
Drivers in Florida are especially upset over rising auto insurance rates. Nationwide car insurance rates are going up for various reasons, but statistics show that motorists in Florida are paying the most to insure their vehicles. On average, Florida drivers are paying $213 a month for car insurance. They are paying 52% more than the national average of $140 a month.
The main reason for this is that Florida is a no- fault insurance state. What this means is that there is no need to determine who is at fault for a car accident. You don't have to wait for another driver's insurance company to pay out. It's a simplified claims process, so you can get your damages paid more quickly.
However, more coverage is needed for drivers, plus the fraud rate is high. To compensate for these issues, insurance premiums are often much higher.
Insurance rates are highest for the youngest and oldest drivers, and Florida has high populations of both demographics. On top of that, statistics show that at least 20% of Florida's drivers are without insurance. The state sees millions of tourists every year, and many likely don't have adequate insurance either.
And let's not forget that Florida has some of the most congested roads in the country. This means that car accidents are more likely to occur, and this means more costs.
If you do live in Florida, not all is lost. There are some ways in which you can save money on your car insurance without having to move. Consider the following:
Bundle your insurance. Use the same company for all your insurance needs and receive a discount.
Ask about discounts. Have you taken a driver's safety course? Have you been a customer for decades? See if you can get a discount.
Install anti-theft devices. These make your vehicle less vulnerable to theft, which can save money. Your insurer may offer a discount.
Increase your deductible. A larger deductible will help you get a lower premium.
Pay up front. Instead of paying on a monthly basis or in smaller installments, pay the entire premium at once. You'll likely get a significant discount.
Contact a Personal Injury Attorney Today
Being in a car accident is scary. There may be a lot of financial issues to deal with and it can be overwhelming. Make sure you have adequate insurance coverage to help.
In a crash? Contact a Tampa uninsured motorist accident attorney from Moore Law. We can determine if you have applicable coverage, as well as help you file a claim and protect your legal rights throughout the process. To schedule a free consultation with our office, call 813-510-5400 or fill out the online form.
Source:
wesh.com/article/florida-car-insurance-prices/42825166