What to Do if Your Child is Injured at Daycare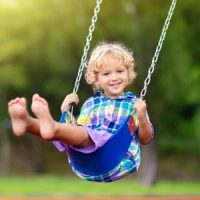 Many parents don't want their child to be raised in daycare. They may not think it is fair to the child or they may be scared that their child will suffer abuse or neglect while under the care of someone else.
While this is a plausible concern, the truth is that children are much less likely to be injured at a child care center than they are at their own homes. Studies show that child care is quite safe overall, but safety varies by the type of care. For example, daycare centers are significantly safer than in-home daycare facilities.
Daycare can be a fun and rewarding experience for your child. But if your kid is harmed, it can also be a scary and painful experience. If your child suffers an injury while at daycare, the good news is that you have legal options. Here's what you need to know.
Steps to Take
After a daycare injury, here's what you should do:
See a doctor. As with any serious injury, your child could seek medical attention as soon as possible. If your child fell down, for example, and suffered minor cuts and bruises, then there's probably not much you can do legally. On the other hand, if daycare staff neglected your child and he got out of the facility and was hit by a car, the negligence is much more extreme. Get copies of medical records and save all bills and receipts.
File a report. When an injury happens at a place of business, it's always a good idea to file a report. Daycare facilities are no exception. However, that burden likely won't be placed on you. State agencies generally require the daycare center to report all serious injuries. This report should be made to the family of the child as well as the appropriate agency. You'll be asked to sign this report.
Understand your legal rights. When you enrolled your child in the daycare facility, you likely signed a liability waiver. This waiver allows the staff to seek emergency care for your child. The waiver also likely relieves the daycare facility from some degree of responsibility. It may even tell parents that they can't sue the daycare if their child is injured. Do not believe this. You are likely entitled to compensation when your child is injured at a daycare center. Contact a lawyer to assess your case and help you understand your legal rights.
Contact a Personal Injury Attorney Today
Injuries at daycare facilities can be scary situations for children and their parents. Unfortunately, there is not a lot of data on the statistics, but parents do have legal options if their children are injured.
A Tampa daycare accident attorney from Moore Law can assist you if your child has been in an unsafe situation and has suffered harm as a result. Schedule a free consultation with our office today to file a claim. Fill out the online form or call 813-510-5400.
Source:
stories.usatodaynetwork.com/unwatched/bad-records/