Common Daycare Injuries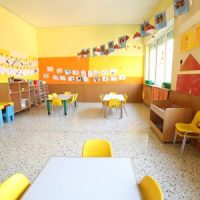 Many parents rely on daycare providers to care for their children while they're at work. Parents expect to trust their providers, but sometimes accidents happen, even though there are strict laws in place. Many injuries happen due to abuse, negligence, and inappropriate behavior.
Daycares can be dangerous. If your child is in daycare, you'll want to know about common injuries and how they occur.
Common Hazards at Daycares
Daycare facilities may have hazards such as the following:
Improper storage of cleaning chemicals and medications
Storing weapons and sharp instruments, such as scissors and knives, in an accessible place
Unprotected stairwells and entryways
Poorly maintained daycare vehicles
Broken or worn-out furniture
Poor storage of items that can fall
Using recalled cribs, toys, and other items
Common Daycare Injuries
While many injuries at daycares are minor, such as cuts and scrapes, some are more severe in nature. Children may suffer broken bones, burns, choking, poisoning, and traumatic brain injuries.
Many injuries happen when children fall. Sometimes children are bitten by dogs or other pets. Children who are not well-supervised may be injured by other children. Children may also be injured in transportation accidents involving the daycare facility's vehicle. Also, the improper storage of chemicals can lead to chemical burns. Sadly, abuse can also occur by staff members. This can lead to a wide range of injuries.
Ratios for Daycares
In many cases, daycare accidents occur because of a lack of staff supervision. Because of this, ratios are in place. If you have one caregiver, how many children can they have in their care? It depends on the age of the children as well as the type of facility (daycare center vs. home-based care).
For example, for home-based care, the maximum number of children is 2-10. For one caregiver, the maximum number of children is 10, if no more than five are preschool-age and no more than two are younger than 1 year old. There can be six preschoolers if none are younger than 1 year old. Otherwise, the maximum number is six if there are three children younger than 1 year old. If all are younger than 1 year old, then the maximum is four.
Daycare centers can have more children. The maximum is 25 if all over the age of 6. Up to 18 weeks of age, the ratio is 4:1. Then it goes to 6:1 until the age of 3, when it goes to 11:1. At 4 years old, the ratio is 15:1. At 5 years old, the ratio is 20:1
Contact a Personal Injury Attorney Today
As parents, we want our children to be safe at all times, but sometimes accidents happen in daycares and other facilities.
Abuse and injuries can occur. If your child has been affected, a Tampa daycare accident attorney from Moore Law can help you with your case. We'll protect your legal rights. To schedule a free consultation, fill out the online form or call 813-510-5400.
Source:
natlawreview.com/article/daycare-injuries-california