What To Know About Knee Injuries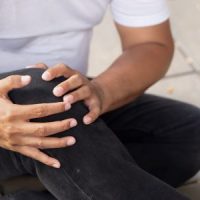 Knees are probably some of the most complex parts of the body. They are also one of the most important, as they allow us to walk, run, and engage in other physical activity. Even a seemingly minor injury can cause a lot of damage due to all the ligaments, tendons, muscles, cartilage, and bones in the knee joint.
While knee injuries often happen while playing sports, such as football, basketball, soccer, or track, they can also be caused by car accidents and falls. Tears, sprains, fractures, and dislocations are some of the most common knee injuries.
Knee Injuries From Car Accidents
Knee injuries often occur in car accidents. Most of these knee injuries are caused by the knee slamming into the dashboard or steering column of the car upon impact. These knee injuries tend to occur in rear-end and head-on collisions.
The most common knee injuries from car crashes are:
Kneecap injuries. The patella, or kneecap, protects the internal knee joint. The primary function of the kneecap is knee extension. A crash can severely fracture the patella and cause pain, swelling, and mobility issues. The injury may require surgery to fix, especially if the bone is shattered.
Ligament injuries. The posterior cruciate ligament (PCL), anterior cruciate ligament (ACL), and medial collateral ligament (MCL ) are often injured in car accidents. This is because the knee is often bent while driving. These ligaments can be stretched or torn during a serious accident, causing significant pain and mobility issues. Treatment for knee ligament injuries can range from ice to surgery.
Dislocated knee. A strong impact, such as a car crash, can cause the bones in the knee to become misaligned. This will typically result in a popping sound as well as severe pain. The joint might pop back into place on its own. However, it's best to let a doctor do it, since damage can occur to nearby blood vessels and restrict blood flow to the leg.
Torn meniscus. The meniscus is a piece of cartilage that cushions the shinbone and the thigh bone. A crash could cause the knee to rotate, causing a tear in the meniscus. A torn meniscus may cause a clicking sound, difficulty straightening the knee, and pain and swelling. Ice and medication are used initially, while physical therapy and surgery may also be options if the condition lingers.
Knee injuries from car accidents can result in extensive medical bills, lost income, significant pain and suffering, and sometimes even partial or permanent disability. Because of this, it's important to seek legal help to ensure you get full and fair compensation.
 Contact a Personal Injury Attorney Today
Knees are complicated parts of the body. They are composed of many parts that can get easily injured in an accident, causing pain and mobility issues.
At Moore Law, we understand how serious knee injuries can be. Contact a Tampa knee injury attorney today and we can review your case. Schedule a free consultation with our office by filling out the online form or calling 813-510-5400.
Source:
hopkinsmedicine.org/health/conditions-and-diseases/knee-injuries#:~:text=Knee%20injuries%20involve%20trauma%20to,vehicle%20accident%20or%20another%20force