Construction Worker Gets Benefits For Workplace Injury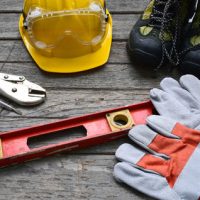 Those who work in the construction industry face dangers every day. While slips and falls, electrocutions, building collapses, and machinery accidents are all common, so are repetitive motion injuries. These injuries are not only painful but can also lead to mobility issues.
On December 2, a Florida appellate court awarded a construction worker benefits for a construction site injury he suffered in 2018. The judge claimed that the man had "abundant evidence" that he injured his left arm and shoulder at work.
The man was working for Ranger Construction Industries Inc. when he got injured at work. The details of the incident are unknown. However, it was alarming that the man provided inconsistent testimony, giving conflicting information about the date on which the construction accident occurred.
In July 2018, an employee at Ranger Construction took the man to Centra Care after the accident. According to medical records, the man had experienced pain two months before then. In August 2018, the man was diagnosed with multiple injuries, including rotator cuff tears in his left shoulder. Ranger Construction authorized treatment for these injuries.
A state judge reviewed the man's claim for workers' compensation and accepted the expert medical testimony, which claimed that the man had significant cognitive limitations. These mental issues were likely the reason for the man's inconsistent testimony about the details of the accident, particularly when it occurred. The judge also accepted the doctor's explanations as to how his job duties caused his arm and shoulder injuries due to repetitive motions.
The judge awarded the man multiple awards, including temporary partial disability benefits, total disability benefits, and medical care. Ranger Construction claimed that the man failed to establish that he had suffered an injury in July 2018. However, the appeals court rejected this claim. It was noted that multiple medical records confirmed that the man suffered an injury and underwent treatment as well as drug testing. 
Common Construction Site Accidents and Injuries 
Even a safe worker can get injured on a construction site. There are numerous hazards that employees can face, including the following:
Defective construction equipment
Fires
Electrical accidents
Faulty fall protection and other safety equipment
Falling objects or debris
Exposure to hazardous substances
Power tool accidents
Collapsing buildings
Slippery surfaces
Construction accidents are often catastrophic and even deadly in nature. Injuries are often permanent and life-changing. They may include the following:
Brain injuries
Broken bones
Severe burns
Internal injuries
Head and neck injuries
Spinal cord injuries
Paralysis
Amputation
Blindness
Contact a Personal Injury Attorney Today
Construction sites can be very dangerous. The man in this case was lucky that he was not hurt worse. Many construction accidents involve catastrophic injuries and even death.
The dedicated Tampa construction accident lawyer at Moore Law have more than 30 years of experience handling personal injury claims in Florida. Contact us today and get Moore. Schedule a free consultation today by filling out the online form or calling 813-510-5400.
Resource:
businessinsurance.com/article/20211206/NEWS08/912346391/Construction-worker-gets-benefits-despite-inconsistent-testimony-Ranger-Construc