Motorcyclist Killed In Florida Crash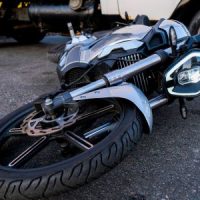 Many motorcycle crashes involve just the motorcycle. In fact, most of these single-vehicle accidents are the result of not being able to negotiate a curve.
Sadly, this was recently the case for a man in Florida and it led to fatality. The motorcycle accident occurred on the evening of December 14 in Volusia County. A 72-year-old man from DeLand was heading west on Pioneer Trail when he failed to negotiate a curve. As a result, he went off the road. He died at the accident scene. The crash is still under investigation.
Failure to Negotiate a Curve 
Motorcyclists face a lot of dangers on the road. One common one is curves. Turns are dangerous for motorcyclists, especially when there are other motorists who do not see the riders.
However, not every accident that happens around a curve involves multiple vehicles. In some cases, it is the motorcycle that loses control and this is due to the negligence of the rider. Because of this, motorcyclists need to be aware of the additional risk at turns and curves. Ideally, they should slow down when approaching curves in the road, especially if it is a sharp curve or the roads are wet.
How to Negotiate a Curve on a Motorcycle
Negotiating a curve can be difficult for novice motorcyclists. Generally, motorcycles can handle curves better than cars, but it may take some practice to perfect this skill.
If you're uncomfortable turning while on a motorcycle, practice first. Don't wait until you're on a curve, only to lose control, veer off the road, and possibly injure or kill yourself. Instead, practice taking curves in an open area, such as an empty parking lot or large piece of property. 
Contact a Personal Injury Attorney Today
Riding a motorcycle properly requires significant skill and experience, as well as balance. Motorcycles are different from passenger vehicles in this regard, which is why practice makes perfect.
Have you or a loved one been involved in a motorcycle accident? If so, seek legal help from the dedicated Tampa motorcycle accident lawyer at Moore Law. With our law firm, you get Moore. Contact us today to see how we can help. Fill out the online form or call 813-510-5400 to schedule a free consultation.
Resource:
clickorlando.com/news/local/2021/12/15/72-year-old-motorcyclist-killed-in-volusia-county-crash-fhp-says/