What To Look For In A Personal Injury Lawyer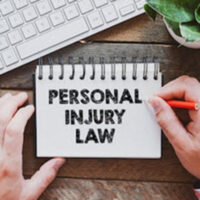 Most of us don't have a lawyer on call like we have a doctor we see for illnesses and injuries. Therefore, by the time you need one, you need to act quickly. You want a lawyer who can effectively handle your case and communicate well. At the same time, you don't want to spend months choosing a lawyer for your personal injury case.
How do you go about finding the right lawyer to represent your car accident, slip and fall, or defective product case? Here are some steps to take so you know what to look for.
Start Your Search
Searching for a lawyer can be overwhelming. Open a phone book or research online and you might find hundreds of possibilities in your area. How do you narrow these down? Start by getting recommendations from friends and family members who have used lawyers in the past. Go online and look at reviews and ratings for lawyers that catch your eye.
Experience
Not all lawyers are the same. There are many specialties within the legal field, so the lawyer you choose should have experience handling personal injury cases. If you were injured after slipping and falling in a store, the lawyer you choose should have experience handling those types of cases.
Comfort Level
Lawyers also differ when it comes to personalities. Some are serious and to the point, while others are more friendly and approachable. Find a lawyer with whom you feel comfortable discussing personal matters. In order for your lawyer to best help you, they will need all the details of your case. If you feel uneasy about your lawyer, choose another one.
Communication
Communication is also important. You want someone who will respond to your emails and phone calls in a timely manner. It can be frustrating to have to keep asking for updates about your case. Is your lawyer able to explain things so you can understand them? Do they truly listen to your concerns? If communicating with your lawyer stresses you out, it's time to choose someone else.
Cost
Lawyers aren't cheap, but you'll want to know what to expect during your case so you're not unexpectedly paying for services. Most personal injury lawyers offer a free consultation and work on contingency, which means you pay only if you win your case. While you won't need any money upfront, your lawyer will take a percentage at the end — typically 30-40%. However, this can vary, so get all the details up front.
 Contact a Personal Injury Lawyer Today
Car accidents, dog bites, slips and falls and other injury cases can be complex. It's important to have the right legal help on your side for the best chance of success.
For excellent representation, contact Moore Law. Tampa personal injury attorney Eric Moore has over 25 years of experience handling personal injury cases. He and his team are dedicated to overcoming any obstacles and helping you get the best outcome possible. Call his office at 813-510-5400 or fill out the online form for a free consultation.
Resource:
americanbar.org/groups/public_education/resources/public-information/how-do-i-find-a-lawyer-/