Worker Falls Into Water, Dies In Key Largo Construction Accident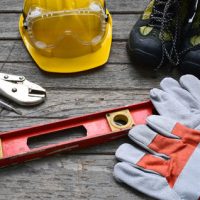 We rely on construction workers to fix and erect buildings. While this work is necessary, it's also dangerous. Many people are seriously injured or even killed while performing construction work.
Sadly, this was recently the case in Florida. A construction worker died after a crane on a barge tipped over and he fell into the water. The fatal accident occurred in Key Largo on the afternoon of March 21.
The crane was on a barge in the water. It was behind a home under construction on Mutiny Place. Workers were building a dock when the crane apparently fell off the barge. The worker was still on the crane, causing him to plunge into the water.
The worker, a 29-year-old man from Homestead, was killed. Divers from the Monroe County Sheriff's Office responded to recover the man's body from the water. The Florida Fish and Wildlife Conservation Commission and Key Largo firefighters were also at the accident scene.
The accident is under investigation by the Monroe County Sheriff's Office. The Occupational Safety and Health Administration (OSHA) will also conduct an investigation.
Dangers of the Construction Industry
There are many risks in the construction industry. They range from heavy machinery to dangerous tools to heights to toxic substances. Among all worker deaths in the United States, more than 20% are in the construction industry. The main risks, known as the "fatal four hazards," include:
Falls
Being struck by an object
Electrocutions
Getting caught in or between equipment
Job site conditions can cause slips, trips, falls, burns, electrical accidents, and material handling injuries. Environmental factors like excessive noise and airborne contaminants can also pose serious health risks.
The most common accidents on a construction site include:
Scaffolding accidents
Car and truck accidents
Crane accidents
Forklift accidents
Ladder accidents
Explosions
Slips, trips, and falls
Common non-fatal injuries caused by construction accidents include:
Broken bones
Amputations
Eye injuries
Neck and back injuries
Respiratory disease
Spinal cord injuries
Traumatic brain injuries
Causes of Construction Accidents
There are countless dangers on construction sites. Construction accidents can be caused by a variety of factors, including the following:
Poorly designed or defective construction equipment
Defective or damaged safety equipment
Faulty fall protection
Unguarded ledges
OSHA regulations violations
Inadequate safety equipment
Uneven or slippery surfaces
Electrical accidents
Fires
Exposure to hazardous materials
Power tool accidents
Building or wall collapse
Falling debris or loads
Heavy objects falling
Contact a Personal Injury Attorney Today
Unfortunately, construction work is dangerous. Accidents can happen at any time, and elements such as heights and water can make a situation fatal.
Even with the proper precautions in place, workers are often seriously injured or killed. You need to know who to sue in these matters. A Tampa construction accident attorney from Moore Law can assist you. Schedule a free consultation by calling 813-510-5400 or filling out the online form.
Source:
local10.com/news/local/2023/03/21/worker-dies-after-plunging-into-water-in-key-largo-construction-accident-sheriff-says/