Choosing The Right Nursing Home For Your Loved One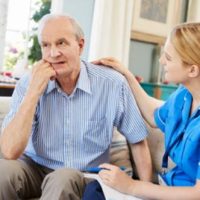 As people get older, they may decide they want to age in place, or stay in their homes. While this may be possible in many cases, sometimes your loved one needs care in a nursing home. A nursing home can provide your loved one with supervision, meals, and assistance with daily activities.
However, you need to do your due diligence. Nursing home abuse and neglect is rampant, so you can't trust all the facilities. Even though Florida has high standards for nursing home care, many facilities are understaffed and engage in frequent code violations.
Therefore, you need to do your research and find the nursing home that meets your loved one's needs. But which nursing home should you choose? Here's how to find the perfect fit.
Schedule Visits
Ask friends and family members for recommendations. You can also do some research online. Once you find several nursing homes you're interested in, schedule visits so you can check them out in person. Tour the facility and get to know the staff who will be taking care of your loved ones.
Ask Questions
Get a feel for the facility by asking questions. For example:
Who makes up the medical staff here?
What is the staff retention rate?
What types of therapy are available?
What types of meals do you serve?
What activities do you offer?
What are your visitor policies?
Do you offer preventive care such as dentistry and optometry?
Do you offer dementia care?
What is the relationship of the hospital to the nursing home?
By asking questions regarding topics that are important to you and your loved one's care, you can determine what each facility has to offer,
Conduct a Background Check
Listen to your gut, but also get data about each facility before making a decision. The Centers for Medicare and Medicaid Services offers a nursing home search and compare tool that rates facilities on various elements, such as health inspections, staffing, and quality measures.
You can also get good information through patient experience surveys. There, you can get more specific details, like how good the food is and how long you might have to wait for someone to answer a call button.
Get Family Approval
Communication is key. Choosing a nursing home is a huge decision, so make sure everyone involved is on board. The cost and location should be agreeable to everyone. Once you choose a facility, it should be a choice you can all live with.
Contact a Personal Injury Attorney Today
Not all nursing homes are created equal. Some follow the rules and have adequate staffing, while others violate the law on a regular basis and don't provide proper care for residents.
Some nursing homes neglect and abuse residents. If this has happened to your loved one, be sure to contact a Tampa nursing home abuse attorney from Moore Law right away. We'll hold the facility accountable for its actions. To schedule a free consultation, call 813-510-5400 or fill out the online form.
Source:
fortune.com/2022/06/29/how-to-choose-a-nursing-home-for-aging-parents/