Reducing Emergency Room Errors Among Children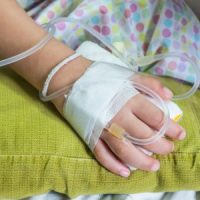 No parent wants to have to bring their child to the emergency room under any circumstance. The ER is a busy environment and sometimes safety is overlooked.
There are many reasons why safety is an issue in the ER. These include frequent workflow interruptions and multiple care transitions. Barriers to effective communication may also be an issue, especially if English is not spoken.
On top of these issues are the everyday issues that are found in emergency rooms across the country, such as a high volume of patients, the need to make quick decisions under pressure, and limited knowledge of the patients' medical history. So when dealing with ill and injured children, hospital staff must understand the unique safety issues related to children.
How can doctors, nurses, and other staff best care for a child's medical needs? Here are some guidelines for optimizing patient safety and care in an emergency room setting.
What the Policy Statement Says
The American Academy of Pediatrics, the American College of Emergency Physicians, and the Emergency Nurses Association have released a joint policy statement titled "Patient Safety in the Emergency Care Setting."
These groups recognize that caring for children in the emergency setting can be prone to medical errors. They also recognize the need for the emergency departments of hospitals to minimize medical errors in children and to provide safe care for children of all ages.
Emergency room leadership is committed to patient safety and offers these recommendations:
Ensure that all emergency departments have the appropriate resources to provide emergency care for children. This includes not only adequate staffing but also medications, equipment, and education.
Have a pediatric emergency department quality and patient safety committee on hand to promote a safety culture and address pediatric-specific safety issues.
Support and encourage acceptance of pediatric readiness in all emergency departments at state and national levels.
Establish processes for ongoing quality improvement and develop a plan for addressing deficiencies.
Identifying Diagnosis Errors
Diagnosis errors or delayed diagnoses are common in emergency room settings. These errors can prevent or delay appropriate treatment. In the meantime, patients may suffer harm by receiving unnecessary or harmful treatment.
There are several main factors that can affect the diagnostic process. These include patient factors, such as language barriers and a lack of health literacy, as well as provider factors such as overconfidence, inadequate training, a lack of skills, and possible drug use. Systems factors may also come into play, such as lack of available resources and an outdated electronic health system. It's also important to note that clinician factors, such as physician burnout, can also lead to errors in an emergency room setting.
Contact a Personal Injury Attorney Today
Doctors and other medical staff need to be aware that children have unique health and safety needs. Keeping this in mind can help prevent serious errors.
Have you or a loved one been injured in an emergency room setting? If so, contact a Tampa emergency room error attorney from Moore Law today.  We understand how complex these situations can be. To schedule a free consultation, fill out the online form or call our office at 813-510-5400.
Source:
physiciansweekly.com/aap-addresses-safety-for-children-in-emergency-care-settings