Swimming Pools And Premises Liability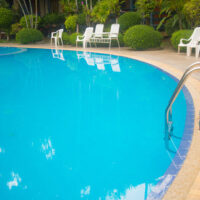 Temperatures are warming up in Tampa, which means barbecues and pool parties are just around the corner. While swimming is a lot of fun for people of all ages, it comes with risks.
Many people are injured in swimming pool accidents. Drowning deaths are also common, with 10 people dying every day.
Pool owners need to be aware of liability issues they could face as we head into summer and spend more time outdoors. As part of a premises liability case, an owner could be sued for injuries and deaths caused by their negligence. This applies to homeowners, hotels, country clubs, and municipalities (when the pool is a public pool).
Types of Entrants
There are three types of entrants that could be on someone's property. Invitees are those who use a public pool. Pool owners have the highest duty of care to this type of patron. This means they have to exercise extreme care and ensure that the pool and surrounding areas are in excellent condition, with maintenance and repairs a high priority. There are other requirements for public pools, such as life guards.
Licensees are social guests who use a pool on a private property. If you invite your friend, neighbors, or family members over for a barbecue and they use the pool, they are social guests. As a pool owner, you would be obligated to warn them of any dangers. For example, if the diving board is broken, you would need to tell your guests so they don't use it and get injured.
When the person on your property is a trespasser, you owe them no duty, since they are on your property without your permission. There is one exception though: children. Florida recognizes the attractive nuisance doctrine, which means that homeowners are liable for injuries caused to children to enter your pool because it is attractive to them. Therefore, homeowners should take measures to keep their pool secure. Place a fence or gate around it to keep children out. If possible, cover the pool when not in use.
When the Entrant is Liable
However, the pool owner is not always liable for someone's injuries. Children tend to roughhouse when around pools. They may try to jump on or drown other kids. A guest at a pool may be intoxicated and fall into the pool. They may not listen to the lifeguard, causing them to fall on a slippery surface or use broken equipment. In these cases, the entrant may be partially or fully at fault, depending on the situation.
Contact a Personal Injury Lawyer Today
Swimming pool-related injuries and deaths are more common than you may think. If you are a pool owner, be aware of your liability. If you are a victim, seek legal help right away.
The Tampa slip & fall attorney at Moore Law can help you with your premises liability case. These cases can be complicated, but we have the experience to help determine liability and you get a favorable outcome. To schedule a free consultation, call 813-510-5400 or fill out the online form.
Resource:
cdc.gov/homeandrecreationalsafety/water-safety/waterinjuries-factsheet.html