Miami Bar To Pay $96 Million In Damages For Fatal Drunk Driving Accident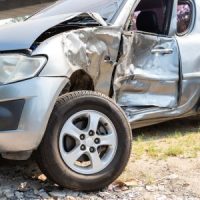 Alcohol affects people's judgment and skills, which is why it is illegal to drink and drive. It is taken seriously in Florida, which is why jurors recently agreed to a whopping $96 million verdict in a 2015 drunk driving accident that killed one person and seriously injured another. This was one of the largest amounts ever.
The jury found that The Corner, the bar that served the drunk driver, was negligent by continuing to serve alcohol, causing the fatal crash. The owner of the bar, Georgetown Partnership, has been ordered to pay almost $37 million in damages to the parents of the deceased victim as well as another $59 million for the medical care for the son who survived.
The crash happened in 2015. After hours of partying, the drunk driver drove in the wrong direction on Interstate 95. He was traveling at speeds exceeding 70 miles per hour, with his lights off. He then hit a vehicle head-on. The family was taking the daughter to the airport. She was killed in the crash. The son suffered catastrophic injuries.
In 2017, the driver of the car, a 22-year-old man, was found guilty of driving under the influence and causing the accident. He was sentenced to seven years in prison.
The amount of damages in this case ranks third to two truck accident cases: one for $1 billion and another for $120 million. In this case, the jury did not award punitive damages, as they would have been capped anyway under Florida law. The state allows an award of up to three times the amount of compensatory damages, or $500,000, whichever is higher.
In any case, it's unlikely that the family will collect the full $96 million. That's because the bar can appeal the damages. Florida has a dram shop statute that allows for damages, but only when an establishment sells alcohol to a minor or to someone who is "habitually addicted" to alcohol. This law is seen as restrictive for plaintiffs. And Florida appeal courts are known for reducing or even reversing verdicts, so it's possible that the victims' family may not get much compensation at all.
This is especially true considering that the liquor liability insurance policy of a bar or restaurant is typically limited to $2 million. Plus, it's unknown what assets Georgetown Partnership may have that could be used to pay the judgment.
Contact a Personal Injury Attorney Today
Drunk driving is no joke. As seen in this case, people can die or become seriously injured from a drunk driver's negligence. If a bar overserves a drunk person, they can be held liable.
If you or a loved one has suffered due to the negligence of a drunk driver, seek legal help from a Tampa drunk driving accident attorney from Moore Law. We understand how catastrophic drunk driving accidents can be. To schedule a free consultation, call 813-510-5400 or fill out the online form.
Source:
insurancejournal.com/news/southeast/2022/07/07/674884.htm?utm_campaign=mata-eclips&utm_source=membercentralpublications&utm_medium=email&utm_content=july-7-2022