NUK Baby Bottles Recalled Due To Lead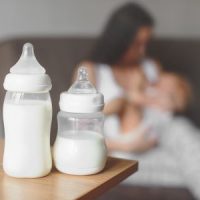 Parents in Florida want to take care of their children in the best way possible. This means using safe products such as toys, bottles, strollers, and car seats.
Some products, however, are defective. They may be manufactured incorrectly, causing harm to consumers. One such product is NUK baby bottles. These bottles have recently been recalled due to high levels of lead.
In early August, NUK recalled its First Choice 240 ml glass baby bottles after it was discovered the markings on the outside of some of these bottles contained lead levels higher than those allowed by the federal government. Approximately 100 bottles sold in the United States are affected.
These bottles were not intended to be sold within North America. They were intended for sale in the United Kingdom only, but an Amazon third-party vendor inadvertently sold about 100 bottles in the United States and another 77 in Canada. Both countries are now issuing recalls for the bottle.
These glass bottles were designed for babies ranging in age from newborn to 6 months old. They were sold exclusively on Amazon. If you have purchased one of these bottles but have not yet received notice, you can surrender the bottle yourself. Buyers are entitled to a full refund. Contact NUK for more information.
The effects of the high lead levels can be deadly. If a young child should lick and consume the outside markings of the bottles, this can potentially lead to lead poisoning. The baby could get very sick or die.
Effects of Lead 
The effects of lead on a person's health are the same whether the person breathes in, swallows, or absorbs the lead particles.
A person can develop lead poisoning if they are exposed to very high levels of lead over a short period of time. They may experience symptoms such as:
Abdominal pain
Constipation
Fatigue
Weakness
Headache
Irritability
Loss of appetite
Memory loss
Pain or tingling in the hands and/or feet
Lead poisoning is often overlooked, as it tends to happen slowly. Exposure to high levels of lead may cause anemia and weakness, as well as organ damage, particularly to the kidneys and brain.
Generally, lead affects children more than it does adults, with children showing signs of severe lead toxicity at lower levels than adults. Children have often experienced neurological effects and intellectual disability when their parents have been exposed to lead through their jobs. Very high lead exposure in children can cause death.
Contact a Personal Injury Attorney Today
The products parents buy for their children should be safe. High levels of lead are dangerous and can cause health problems for babies.
If you are dealing with the effects of a defective product, seek legal help from a Tampa product liability attorney from Moore Law. We'll work to hold responsible parties accountable for product defects while ensuring you get the compensation you deserve. Schedule a free consultation by calling 813-510-5400 or filling out the online form.
Source:
local10.com/news/local/2022/08/03/nuk-baby-bottles-recalled-due-to-high-lead-levels/