Bicyclist Killed In Hit And Run Accident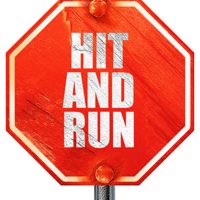 Finding out that your loved one was killed in a bicycle accident can be a terrible thing to have to deal with. Making matters worse is when the driver flees the accident scene.
Sadly, this was recently the case in Florida. A bicyclist was killed in a crash in Osceola County on the morning of September 19. The fatal accident occurred at the intersection of East Irlo Bronson Memorial Highway and Simmons Road, near St. Cloud.
The bicyclist was heading east in a marked bike lane when a Ford F-150 hit the bike. The truck then fled the accident scene. The bike rider was killed in the crash. The victim has been identified as a 36-year-old man from Kissimmee.
The driver has not yet been caught. However, law enforcement officials did find pieces of a front right headlight near the accident scene. They are looking for a white Ford F-250 (2017 or newer) that could possibly be involved in the crash. Any auto body shops that may have replaced or repaired a front right headlight are asked to contact Florida Highway Patrol.
Causes of Bicycle Accidents
Bicycle accidents can be caused by negligent bike riders. However, when a bicycle crash occurs on public roads, it is often caused by a motorist. Bicycle riders are entitled to the same rights as motorists. However, bicyclists are often treated as second-class citizens. They face dangers every time they are on the roadway.
Bicyclists need to be aware of the behavior of motorists. Many accidents are caused by the following:
Distracted driving. Distracted driving is the top cause of all sorts of accidents. Driving requires a lot of focus, although many motorists are busy doing other things while behind the wheel, such as texting, reading, eating, talking to passengers, and grooming.
Speeding is another serious issue that is dangerous for bicyclists. When drivers are going too fast, it is harder to stop in time to avoid crashes.
Driving while under the influence of alcohol and drugs is not only illegal but also dangerous. These substances impair judgment and make accidents more likely.
Many drivers are aggressive, following bicycles too closely. Motorists need to ensure they leave adequate space between themselves and everyone else on the roadway. This can lead to rear-end accidents.
Unsafe lane changes. When drivers need to switch lanes, they need to look to see if the lane is already occupied. This can be hard when there are bicycles, since they are much smaller than passenger vehicles.
Contact a Personal Injury Attorney Today
Bicycles have little protection in the event of an accident. When they are hit by a car, riders can be seriously injured or killed.
The Tampa bicycle accident attorneys at Moore Law can help you get the compensation you deserve for your damages. Don't settle for less — get Moore. Contact our office today to schedule a free consultation. Fill out the online form call 813-510-5400.
Source:
clickorlando.com/traffic/2022/09/19/bicyclist-killed-in-osceola-county-hit-and-run-crash-troopers-say/