Florida Woman Hit, Killed By Vehicle While Crossing Road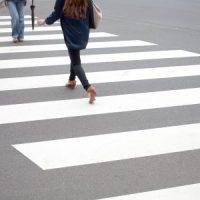 Bicycling is not always a safe activity. Crossing roads can be especially dangerous, which is why traffic signals are in place and bike riders need to follow them. When they don't obey traffic laws, a bicycle accident is likely to happen. They can get hit by a car and killed.
Unfortunately, this is what recently happened in Clermont. A woman crossed a busy intersection on the afternoon of January 19, despite a solid red crosswalk signal telling her it was unsafe to cross. She was hit by a car and killed.
The fatal crash happened at the intersection of North Hancock Road and Old Highway 50. The woman was walking her bicycle across North Hancock Road when she was hit. Emergency crews arrived, but the woman died at the accident scene.
Investigators interviewed multiple witnesses and obtained video of the crash. It was determined that speed was not a factor. The driver remained at the accident scene and is cooperating with police.
Bicycle Safety: Following Traffic Laws
Florida ranks among the top states for bicycle accidents. Unfortunately, Florida also has the highest fatality rate per capita—more than double the national rate.
Some of the most common reasons for bicycle accidents in the state include:
The bicyclist is rear-ended.
The car pulls out into traffic into the bike rider's path from a driveway, parking lot, or side street.
The car makes a left turn into the path of a bicycle.
The bike rider is forced off the road.
A parked driver opens the car door and hits an oncoming bicycle.
While many of these issues are caused by negligent motorists, bike riders are often to blame as well. A bicyclist's behavior or lack of skill or attention can lead to catastrophic accidents. Even though bicyclists have the same rights and responsibilities as motorists, they are also subject to the same rules. This means they must pay attention to traffic signs and signals at all times. They must also ride in the same direction. Just because bikes are smaller does not mean riders can ignore traffic laws. If they run a red light, for example, that is not only illegal but also unsafe.
If a bike rider's negligence causes an accident, then they may not be able to obtain compensation for their injuries. They will be held liable. Therefore, they need to focus their full attention on the roadways at all times.
Contact a Personal Injury Attorney Today
Bicycle accidents are serious issues, since the bicyclist has no protection. They are subject to getting ejected, which can result in catastrophic injuries and even death.
If you have been involved in a bicycle accident, the Tampa bicycle accident lawyer at Moore Law can help you through the legal process. We'll work closely with you and help ensure you get the medical care and compensation you need after being hit by a negligent driver. To schedule a free consultation, call 813-510-5400 or fill out the online form.
Resource:
clickorlando.com/traffic/2022/01/20/woman-crossing-road-with-bicycle-struck-killed-in-clermont-police-say/