Man Killed In Florida Construction Accident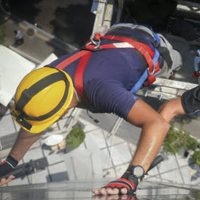 Construction is a necessary industry. It's how houses and businesses get built. However, it's not a safe occupation, with many injuries and deaths happening every year due to machinery, heights, heavy materials, electricity, power tools, and other factors.
A Florida man was recently killed in a construction accident in Panama City Beach. The fatal accident occurred on the morning of January 19 on Panama City Beach Parkway, near Richard Jackson Boulevard.
A 31-year-old man was working on a median modification project for the Florida Department of Transportation when he suffered a crushing injury. He was taken to a local hospital, where he later died.
The accident involved heavy machinery. The incident is under investigation.
Crush Injuries on Construction Sites
A crush injury on a construction site occurs when a worker's body is caught between two components, such as vehicles, tractors, and other machinery. The objects may be moving or stationary. The body is then crushed, which often leads to fatality. In the event that the injury is not fatal, the victim can suffer from long-term complications and disabilities. Common injuries include broken bones, internal bleeding, and organ damage.
The most common causes of crush injuries include:
Large machines. Construction sites often have large machines and heavy equipment. When a worker is close enough to a machine, they can get crushed. Workers operating heavy equipment must be cautious at all times.
Getting run over. Large equipment such as bobcats, dump trucks, and forklifts, are common on construction sites. They can weigh thousands of pounds and can cause fatal injuries if they run over employees.
Falling objects. Falling materials and collapsing structures can lead to crushing injuries. While wearing hardhats may be helpful to some degree, they do not offer protection for some parts of the body.
Trench collapse. Some construction work involves digging trenches for utility lines and foundations. When these trenches are not properly secured, the sides of the trench can collapse and suffocate employees inside the trench. These incidents are often fatal.
Your Legal Options
After a crush injury, there are often legal options available, but those options depend on whether there is workers' compensation insurance and liability for the injury. In some cases, filing a lawsuit is the employee's only recourse. The lawsuit can be filed against one or more parties, such as a construction company, a property owner, or a product manufacturer.
When a crush injury results in fatality, family members can legally file a wrongful death claim. This allows surviving family members to obtain compensation for damages such as funeral expenses, medical bills, lost income, loss of companionship, mental distress, and more.
Contact a Personal Injury Attorney Today
Construction sites can be very dangerous, and sadly, many accidents that occur are life-threatening and even fatal. If you or a loved one has been involved, it's important to understand your legal rights.
The Tampa construction accident attorney at Moore Law can guide you through the legal process. We'll help you obtain compensation through workers' compensation benefits, lawsuits, and other options. Schedule a free consultation by calling 813-510-5400 or filling out the online form.
Resource:
mypanhandle.com/news/local-news/bay-county/panama-city-beach/man-seriously-injured-following-construction-site-accident/